At one point, the term "digital marketing" was synonymous with Facebook. Over time, the need for a website, Instagram account, Twitter account and more joined the bandwagon. It was predicted when Instagram began gaining momentum that it would be the next Facebook. And it did. Instagram quickly took over and tomorrow there will be something that is going to be the next Instagram. In this situation, we can easily predict that almost nothing except the need for an online presence is going to remain constant in the new age of a business that's progressing by leaps and bounds even as you read this.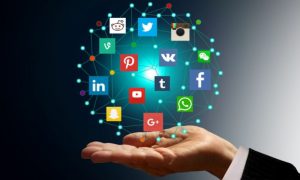 While these social platforms are imperative to having an online presence, it is important to keep in mind that they are not owned by your company or you. In other words, you might spend a lot of time and resources on building up your following, but a single change in policy, algorithm, or feature, could potentially bring you back to square one.
In that case, having your website allows you to complete control on what goes up, what stays, and how people interact with your brand. A well-integrated website provides an end-user with a one-stop-shop to get to know everything they need to about you, your company and your brand.
Once the website is created the following step would be to host the website through a hosting server.  A web hosting server would rent a space, particularly on the web to store files (coding, images, and information) of your website on the server. Without hosting the website, the website cannot be available to users. Web hosting provides a plethora of hosting solutions from small-time bloggers to large-scale, multi-national organizations.
Whichever the case, the bottom line is that time is money. The speed of your website is imperative in engaging with your audience via a seamless experience. Keeping users waiting to move from one page to the other is an immediate put-off. A good web hosting plan helps increase the speed of the website making it a high performing act. A good hosting provider would also be able to assure better security and backup to build a trustworthy and reliable website for business and customers.
All these features put together, improve your SEO rankings drastically, giving you more visibility to users that could be potential customers for you. To further understand the importance of a good web hosting plan, or other digital marketing tools, reach out to us and see how it has the potential to bring out a wide range of untapped opportunities.